About Manchester NH HubSpot User Group
Discussing inbound marketing and how you can create marketing people love
Hubspot User Groups, or HUGs, consist of Hubspot customers and non-customers interested in learning about inbound best practices and strategies. The Manchester NH HUG , meets quarterly and discusses ways to improve your inbound marketing efforts using various tools, including Hubspot's software. Each meeting will focus on a key area of the inbound "playbook" that can change how you market to prospects and leads and help you produce marketing people love.
Attendees will be marketing professionals currently practicing inbound marketing, or those who are looking to start. This includes business owners, marketing directors, marketing managers, freelance marketers, agency professionals and the like. If you consider yourself in this category (or would like to be) we want you to be a part of this community!
Where is the Manchester HUG?
This HUG group meets quarterly at the Waumbec Mill at 250 North Commercial Street Suite 2023 in Manchester NH. We'll have light appetizers and buy you a drink. Our meetings are the perfect casual networking event to meet like-minded marketers curious about or currently practicing inbound marketing.
Other than some tasty appetizers and one drink on us, you'll get to mingle and network with likeminded professionals, share ideas, and learn about inbound marketing and the HubSpot software.
Inbound Marketing is quickly becoming the chosen form of marketing for all sized businesses, but it hasn't been that way for long. We want to make sure there's a strong Inbound community in our city, so no company has to go it alone. Come share, network and get inspired by fellow inbounders!
Stacey Schall Manchester NH HUG Leader
[fa icon="quote-right"]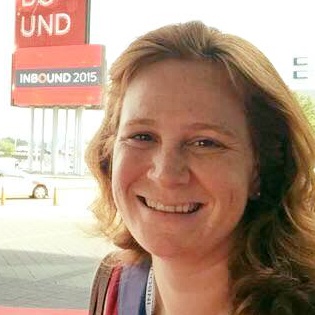 It's a real privilege to share the best inbound marketing practices with our community. I hope these future meetups create an opportunity to build a stronger digital marketing environment to help produce top shelf strategies that bring efficient results.

Fred Schall Manchester NH HUG Leader
[fa icon="quote-right"]